"'Generational Building', that is, building with the mindset of passing down to future generations is what we are aiming for."
We focus on building traditional timber frame structures that echo the heritage of our past while utilizing the engineering practices and building science of today.
"Generational Building", that is, building with the mindset of passing down to future generations is what we're aiming for.
Three things are necessary in order to achieve this and to stand the test of time:
A structure will not stand for centuries if it is not built with durable materials that are brought together by the hands of a craftsman. Our building past shows us this as timber frames around the world stand today after being crafted and raised by builders many centuries before.
Beautiful buildings are appreciated by all and elevate the quality of life of those spending time in and around them. There is something within all of us that is drawn to the beauty of a well designed and well built structure. They do not get torn down if repairs or maintenance are needed, they get restored to their former glory for generations to come to appreciate and be affected by.
In order to continue to build for generations to come we must use sustainable building practices. Allowing our forests to grow at a normal rate and harvesting well grown and mature trees is sustainability in practice. Not only does this allow for high quality timber versus the lumber most homes are built out of today, but it is also healthier for our forests and stabilizing to our economy.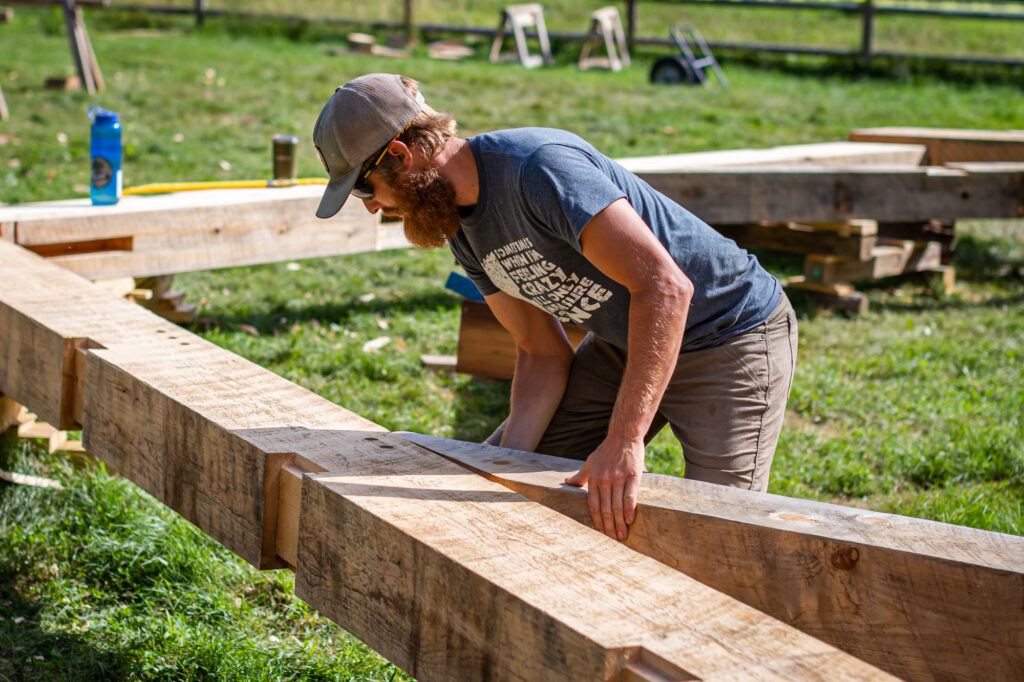 Stephen Kuplack
Owner, Operator
Arbor Ridge Builders naturally took shape as a series of building travels came to a close. The journey began in my hometown of Coeur d'Alene, ID, where I was able to work for the most reputable custom home builder I could find. It seemed to make sense to learn "how everyone else builds houses" and then to pursue timber framing as a specialty. After getting a good bearing on building and the construction process I moved to the Midwest to begin learning the craft of timber framing. Working as a hired gun for several general contractors and timber framers around the country allowed me to learn unique styles and skills offered by each. My last transition brought me to Virginia for some more timber work where I met my wife and began Arbor Ridge Builders.
I am a member of the Timber Framers Guild and highly value the opportunities I've had as an instructor and volunteer at several Guild workshops, sharing and learning alike.
I firmly believe that we are all students, never masters. I continue to further my understanding of the craft to enrich the lives of families and communities and to offer clients my best possible work. Working together we can help bring more durable, beautiful, and sustainable structures into the world for our communities and for the generations to come.
Take a look at the work we have done.